Amidst the pandemic, the world adopted a new trend of working from home. However, working remotely is another added risk for companies. There is a constant battle against digital threats to ensure employees work safely. Statistics say that 62% of companies have seen an increase in remote work-related cyber attacks since the COVID-19 pandemic. Additionally, remote work has increased data breach costs by an average of $137,000. Thus, individuals must embrace work-from-home cybersecurity tips and best practices to ensure safety from cyberattacks and enjoy remote working.
Work-From-Home Cybersecurity Tips and Best Practices
Any internet connected device is prone to cyberattacks. There are still some vulnerabilities in the software, OS, or the device that are yet to be discovered, used to establish remote connections. Let's discuss work-from-home cybersecurity tips and best practices to ensure a safe environment while working with convenience.
Protecting Your Devices From Malware and Viruses
While surfing the internet, users must be mindful of clicking on suspicious links and infecting their devices with malware and viruses. There are multiple fake websites and malicious emails staged by cybercriminals, likely containing trojans.
These malware attempt to steal passwords, data, and financial information. Having a solid antivirus across all internet-connected devices can prevent the spread of malware from one device to another within the network.
Network and Account Security
It is essential to ensure that the WiFi and router are safeguarded from external threats. The vulnerable aspects are setting default passwords and ignoring software update alerts.
Users should avoid public WiFi networks to log into the sensitive endpoints of the company, as doing so might risk stolen credentials through man-in-the-middle attacks.
While accessing accounts that provide certain privileges in the company, users must enable multi-factor authentication (MFA) wherever possible. Also, all the software, programs, and operating systems running on the device must be up-to-date with all security patches to avoid any backdoor access through mass exploitation attacks done by hackers.
Monitoring Devices and Environment
The devices used while working from home must also be safeguarded from physically being tampered or stolen. Professionals must ensure that the work environment and appliances stay free from unauthorized access.
Storage devices such as pen drives and hard disks from untrusted people should not be inserted in office devices since they might transmit malicious pieces of code called worms.
Also, professionals must value their work devices by avoiding personal internet surfing. For the same, a personal laptop can be used. Additionally, ensure that the devices are safe by locking the doors and windows of the house when you're away from the machine. Ensure alarms are active in case of theft and monitor the work environment by camera.
Identifying Anomalies in the Operations
If you see some files downloaded from untrusted sources, the work devices are likely infected. One should delete and quarantine such files and run a full scan. Some signs of a device being infected are:
Random files popping out of nowhere.
Multiple programs running simultaneously, which the user does not initiate.
Files with questionable titles, including special characters in standard directories.
Extensions changed the files (likely indicating a ransomware attack).
Internal Access Protection
Accessing sensitive endpoints for work-from-home must be done via a VPN provided by the company. VPN is an authorization point to validate legit users accessing internal organization infrastructure. All the work related data should be encrypted and stored on a server with the highest level of security.
Single sign-on and time-based authentication to access sensitive data should be implemented. Also role-based access can help to ensure that no one else can surf through servers where they are not needed.
Identifying Potential Frauds and Scams
Since there is a wild chance of a person's information being accidentally exposed on the internet, hackers can take this opportunity to conduct frauds and scams via social engineering.
For example, if an email is left exposed, hackers can drop in a link embedded with malicious attachments. Otherwise, if personal details such as name, address, and telephone are revealed, then there can be multiple attempts to call under the pretext of the bank asking for financial information.
Thus, people working from home should be aware of the latest techniques that criminals deploy. Users should also be mindful of what is being shared on social media and take efforts that nothing sensitive is accessible to the public that can be used against the victims.
In a nutshell, understanding work-from-home cybersecurity tips and best practices
As we conclude on work-from-home cybersecurity tips and best practices, we recommend utilizing most of the tips mentioned above to eliminate the risk of being a cybercrime victim. Individuals working from home are more likely to be compromised due to lack of security awareness and stringent security policies. And for hackers, all it takes is one access to compromise the entire company. Thus, every employee can acknowledge that security is not a department's duty but every individual's responsibility.
Suppose one suspects they are affected in a breach while working from home. In that case, they should report to the company immediately and take prevention measures such as tracing the attack, isolating the devices from the network, resetting the accounts, and revoking privileges.
Hope you find this article helpful in following work-from-home cybersecurity tips and best practices. Do let us know what you think in the comments.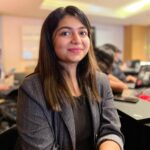 Author Bio: This article has been written by Rishika Desai, B.Tech Computer Engineering graduate with 9.57 CGPA from Vishwakarma Institute of Information Technology (VIIT), Pune. Currently works as Cyber Threat Researcher at CloudSEK. She is a good dancer, poet and a writer. Animal love engulfs her heart and content writing comprises her present. You can follow Rishika on Twitter at @ich_rish99.
---
You might also like